Are you planning an event at Notre Dame or in the Michiana area?
Hire the Pipers of the Fighting Irish for your event!
We have played for tailgates, private parties, weddings, funerals, barbeques, official functions, and other informal events in and around the South Bend area.
Our rates depend on the number of musicians requested, the length of the show, and the distance to the event. Typical band performances are in the $200-400 range.
With enough notice, we're usually available to play many events on or close to campus. However, summer performances are particularly challenging. Most of the students leave campus for the summer, and few of the pipers and drummers are around to perform. Occasionally students will stay for summer classes or research, but that varies from year to year.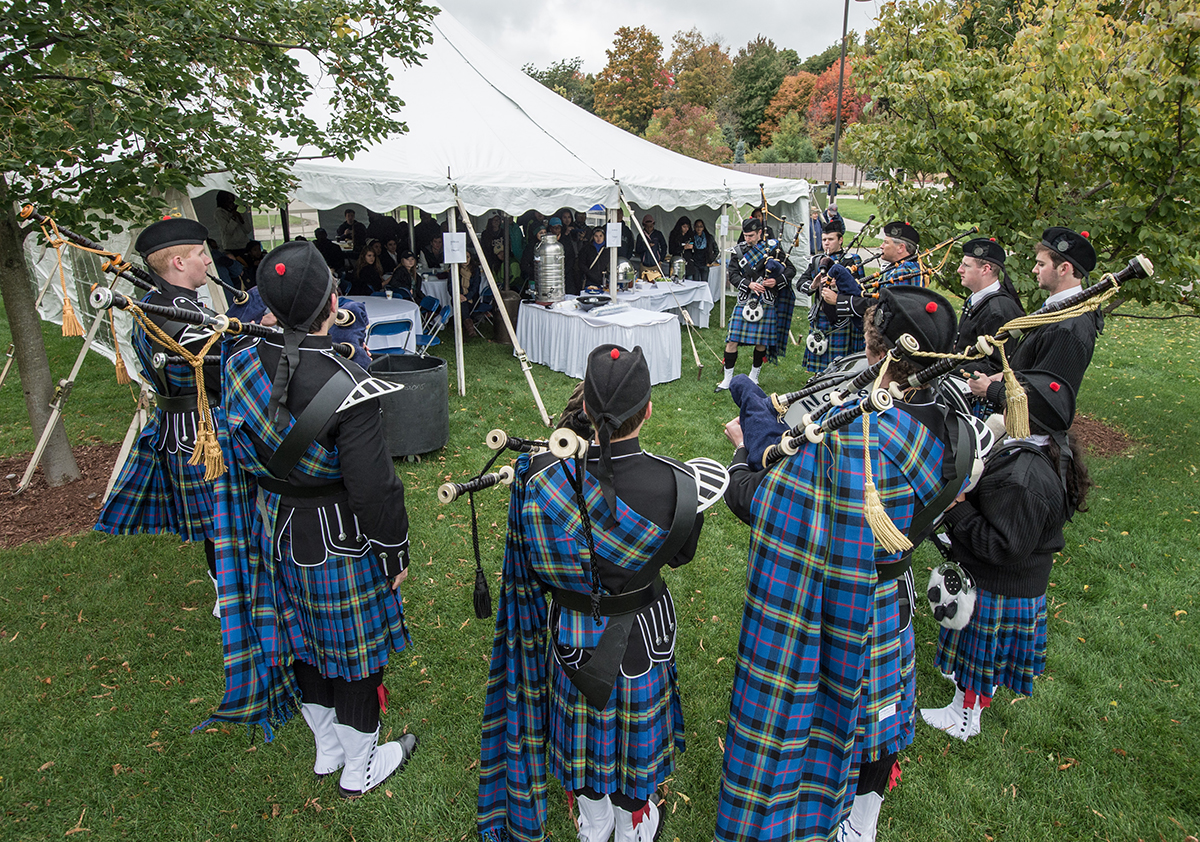 Contact Us!
We're easy to reach at: bagpipes@nd.edu